We, the people of Sane!, started building Rinn Jib Park six years ago in an effort to create our own playground and to have a collective shelter. Altogether we created a unique location for the regional freestyle scene to grow roots as well as a place for international snowboarders to meet during awesome events and contests in a progressive jib setup! Special thanks to Adi Rauscher and the X-double Team for the sponsorship.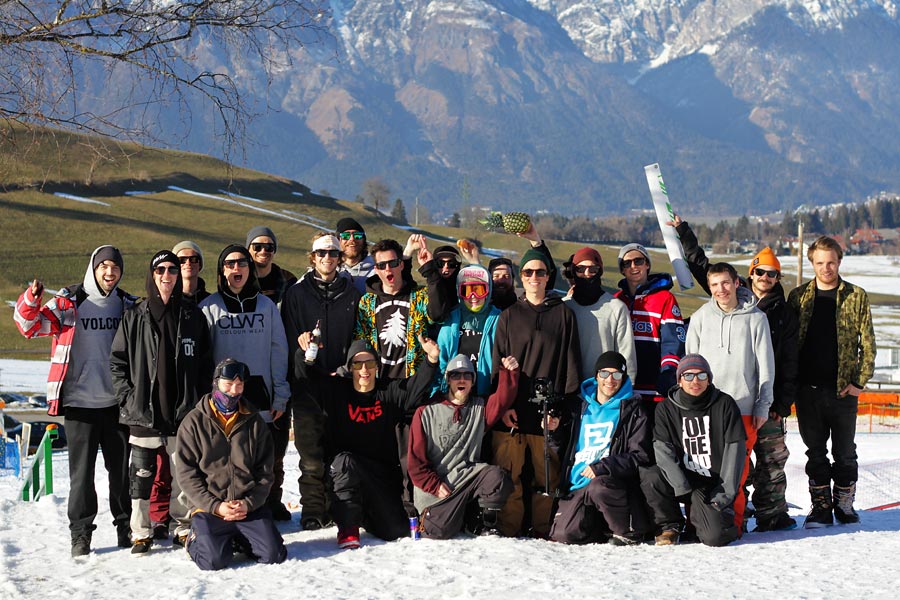 This park is made by snowboarders for snowboarders! We the Sane! Crew are in charge here and we know what's the deal to keep it real: no big money, a lot of commitment, some smooth and dirty rails and some rusty flair! Just like in the good old days when snowboarding was still good and true!

Double Kink Session at SANE RINN JIB PARK from Michi Schatz on Vimeo.


This season we upgrade our pro rail line to the next level by adding a one-of-a-kind obstacle for contests and shootings. The IOU - Transformerrail. The obstacle is going to be 100% rider approved by the Sane!Pros. Also we will use any opportunity to advance the park in every way possible by adding new structures.

We are happy to announce enhanced cooperation with our favorite snowboard mag – Europe's finest: "Method Mag" for next season.
Volcom PBRJ Europe 2.3.2013 @ Sane Rinn Jibpark from Sane ! on Vimeo.
10 Tricks with MAX GLATZL from Sane ! on Vimeo.
Let the kids play!
Rinn is also known as "Kinderland": With 2000 kids per season, Rinn is the perfect place to pass on snowboarding to the next generation! Rinn Mountain already is an established family and kids resort, with permanent media presence in the Innsbruck area . Finally this year we want to foster the kids: We want to create a kids jib line consisting of a few easy and safe obstacles for all the young guns in Rinn.
The Setup:

Downrail (10m)

Downflatrail (8m)

EASY Double kink (12m)

HARD Double kink (13m)

IOU Straightpipe (5m)

Transformerrail straightpart (3x 3m)

Transformerrail straightpart (1x 4m)

Transformerrail kinkpart (4x 1m)

Transformerrail rainbowpart (1x 6m)

Transformerrail curvedpart (1x 6m)

Mushroom (1.5m)

4x Staircaise

Riffle Pipe (3x 6m)

IOU – Jibtube (4m)

Kids – straight box 4m

Kids – a-frame box 4m
Kids – rainbow box 4m
2x Kids – old straight box 4.5m
The Nightsessions:

Every Friday evening we switch on the spotlights for our popular "after work shred" or "pre party shred". The well working combination of rails and spot lights attracted many riders from Austria, Germany and Switzerland. Be aware of regular night sessions: Friday night spot light shred has already reached the legendary status for those who know! Come by and have a session with us!

Thank God itz friday pt.1 2012 from Sane ! on Vimeo.